Flexible Bioprocessing
Multiple Expression Systems
Stack Family Center for Biopharmaceutical Education and Training (CBET) is a purpose-built bioprocessing center with upstream and downstream laboratories that are equipped with the latest industry-grade technologies, including single-use and traditional systems capable of batch, continuous, and perfusion processes.
CBET supports projects and training across the biomanufacturing continuum, from cell line development, expression system selection, to optimizing media, scaling up to bioreactor inoculation, process monitoring, to collection and downstream purification.
Biomanufacturing
Capabilities
Stack Family Center for Biopharmaceutical Education and Training has bench-scale technology for cell culture and microbial fermentation processes to produce antibodies, recombinant proteins, enzymes, and other biologics. The center is also equipped for cell therapy and gene therapy development projects.
Cell Culture
Microbial Fermentation
Cell Therapy
Gene Therapy
Process Analytics / Quality Control
BORISENOK FAMILY FOUNDATION UPSTREAM LAB & EQUIPMENT

Cytiva IN Cell Analyzer 2500
A widefield high-content imaging system designed for speed and throughput.

Eppendorf DASbox Mini
A mini-bioreactor system equipped with 2×4 150-mL cell culture and microbial reusable culture vessels.

Eppendorf BioFlo 320
BioFlo 320 bioreactors are equipped with both cell culture and microbial 5-L glass vessels. (Qty. 4)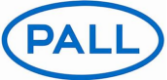 Pall iCELLis Bioreactor
An automated, single-use, fixed-bed bioreactor that provides excellent growth conditions for adherent cells.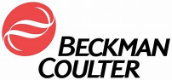 Beckman Coulter Vi-CELL Blu Cell Analyzer
Cell viability analyzer providing rapid and accurate cell analysis essential in most cell-culture bioprocesses.

Cytiva WAVE 25 Rocker
Integrated temperature sensors and load cells, designed for handling and control of cell cultures up to 25L bags.

Bio-Rad ChemicDoc MP
System for imaging and analyzing gels and western blots.

Invitrogen EVOS M5000 (ThermoFisher)
Fluorescence microscope with a high-resolution CMOS camera and the ability to capture three fluorescence channels.

Xcellerex XDR-10 (Cytivia)
Single-use stirred-tank bioreactor system for use in process development and small-scale production.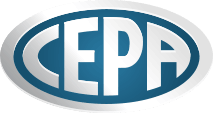 CEPA Continuous Centrifuge
This high speed centrifuge has the ability to separate two liquids and remove a solid simultaneously.

ATF XCell-2
This single-use perfusion system uses the cutting-edge hollow-fiber filtration technology to retain suspension cells used in cell culture technologies such as CHO cells.
Downstream Lab & Equipment

ThermoFisher Vanquish UHPLC
Iron free flow path for the analysis of biomolecules at conditions demanding eluent with hand-tightened joints.

Cytiva ÄKTA flux S
Designed for sample concentration and diafiltration (buffer exchange) as well as cell harvest and clarification. (Qty. 2)

Cytiva ÄKTA Pure 25 M
Protein purification units with microgram-scale protein purifications in Tricorn columns up to milligram-scale.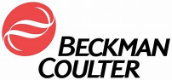 Beckman Coulter Optima XPN 100
Ultracentrifuge equipped with titanium rotors that can provide centrifugation speeds up to 100,000 rpm.

BioTek Synergy H1
Configurable multi-mode microplate reader with both monochromator-based optics and filter-based optics.

ThermoFisher NanoDrop.
Microvolume UV-Vis Spectrophotometer to quantify and qualify DNA, RNA, and protein samples with only 1-2 µL sample volumes.

Bio-Rad CFX96 Touch Real-Time PCR
Six-channel (five colors and one FRET channel) real-time PCR instrument combines advanced optical technology.
Supporting Equipment
Western Blot Systems
Protein Blot Modules
DNA Gel Electrophoresis Systems
Inverted Microscopes with Cameras
Biosafety Cabinets
Mammalian Cell Culture Incubators
Shaking Bacterial Incubator
Microbiological Incubator
Refrigerated Centrifuges
Ultralow -80 Freezer
Liquid Nitrogen Dewar
Bead Mill Homogenizer
Cell Counter
Minicentrifuges
Large-Scale Autoclave