NEW STRATEGY TO SELECT HIGH-PRODUCING CLONES
Title: Learn about novel approaches to mammalian clone selection using an RNA-based nano-switch technology (PTSelect™)
Presented by CBET in partnership with SUNY Poly.
Date: November 11, 2020
Time: 1 p.m. to 2 p.m. EST
Moderator: Julian Rosenberg, PhD, Associate Director, CBET
Featured Speakers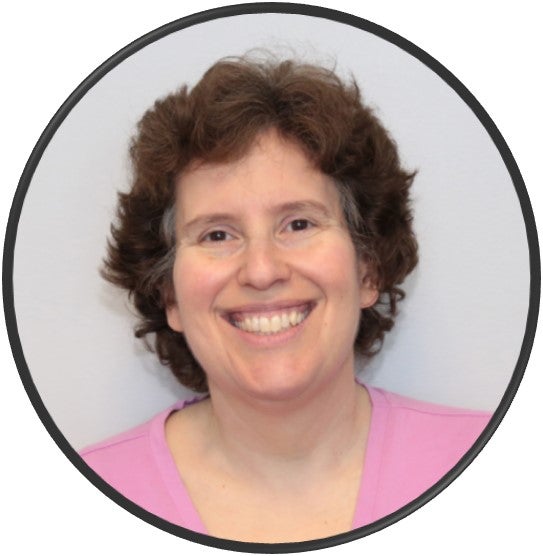 Dr. Sharfstein and Dr. Tenebaum will lead the discussion on the groundbreaking new sxRNA Technology Platform and its potential to improve clone productivity of therapeutic protein in biomanufacturing :
Join us to learn about an exciting new technology, the sxRNA Technology Platform, developed by our speaker, Professor Scott Tenenbaum and tested for CHO cell line clone selection by Professor Susan Sharfstein, both from of SUNY Polytechnic Institute. This technology has potential application in the biomanufacturing industry for improved clone productivity of therapeutic proteins. sxRNA is an RNA-based nano-switch platform technology that is based on binding one RNA molecule to a second RNA molecule in a manner that predictably switches the structural confirmation of the first RNA. Drs. Sharfstein and Tenenbaum are teaming up to develop this platform as a novel cell line selection strategy, which they named PTSelect™ to be used for identification and selection of highly productive mammalian cell lines.
This webinar is free, but registration is required.
Dr. Susan Sharfstein
Professor of Nanobioscience
SUNY Polytechnic Institute
Professor Sharfstein received her B.S. in chemical engineering with honors from Caltech in 1987 and her Ph.D. in chemical engineering from UC Berkeley in 1993, receiving graduate fellowships from the university and the National Science Foundation. She received a National Institutes of Health Individual Research Service Award to pursue postdoctoral studies, initially at UC Berkeley and subsequently at the UCLA Medical School.
Dr. Sharfstein joined the faculty at the University of Toledo in Bioengineering in 1996. In 2000, she received a National Science Foundation POWRE award to study glycobiology at the New York State Department of Health Wadsworth Laboratories. In 2001, she joined the Department of Chemical and Biological Engineering at Rensselaer Polytechnic Institute, and in 2007, she received a dual appointment in Biology. In 2010, she joined the faculty at SUNY Polytechnic Institute, College of Nanoscale Science and Engineering.
Professor Sharfstein received an NSF CAREER grant in 2000 for her work on hyperosmotic stress responses of hybridoma cells and the School of Engineering Education Excellence Award and the Class of 1951 Outstanding Teaching Award in 2007. Professor Sharfstein's research interests include mammalian and microbial cell bioprocessing, control of protein glycosylation, metabolic engineering, biosensing, and development of systems for high-throughput screening of nucleic acids and small molecules. Professor Sharfstein served as the subject editor for biotechnology for the Elsevier Major Reference Work Life Science Module from 2015-2018. She is the author of over 65 papers and book chapters in the fields of biotechnology and bioprocessing. She was a 2017-18 recipient of a Fulbright Global Scholar award and spent her sabbatical at Dublin City University, in Dublin, Ireland and University of Queensland in Brisbane, Australia performing proteomic analysis of Chinese hamster ovary cells and studying bispecific antibodies.
Dr. Scott Tenebaum
Head of Nanobioscience
SUNY Polytechnic Institute
College of Nanoscale Science and Engineering
Dr. Scott Tenenbaum is the Head of Nanobioscience and the Laboratory of RNA Nanotechnology at the College of Nanoscale Science and Engineering at the SUNY-Polytechnic Institute. He received his Ph.D. in Microbiology and Immunology from Tulane University Medical Center and did his post-doctoral training at Duke University Medical Center, where he helped pioneer RIP-Chip/Seq technology and the field of "Ribonomics," which is the genomic-scale study of post-transcriptional gene regulation.
Dr. Tenenbaum holds 19 issued or pending patents which have served as the basis for four biotechnology start-up companies including his most recent, sxRNA Technologies, Inc. in the NY Capital Region. He has been awarded numerous honors, including The James A. Wilson, M.D. Fellow in Cancer Award; The Robert M. and Barbara R. Bell Basic Science of Cancer Award; The SUNY Golden Apple Teaching Award; The SUNY-Research Foundation Rising Star Award; and most recently, The SUNY Excellence in Research Award.
Dr. Tenenbaum has had numerous NIH and NSF grants, maintaining continuous federal funding since 2004. The focus of his research lab is RNA and RNA-bindng protiens and he is currently developing an RNA "nano-switch" platform technology called sxRNA to be used as a molecular tool, a diagnostic and as a therapeutic.
---
CONTACT:
Justin Hadley
Coordinator of Graduate Programs
Albany College of Pharmacy and Health Sciences
518-694-7130
justin.hadley@acphs.edu
Julian Rosenberg, PhD
Associate Director
Center for Biopharmaceutical Education and Training
518-694-7432
julian.rosenberg@acphs.edu
Stay Informed
Be the first to know about new Workforce Training programs and all the latest info on how the Center for Biopharmaceutical Education and Training is powering the careers of students and the future workforce needs of biotech companies.