Global Biomanufacturing Fellow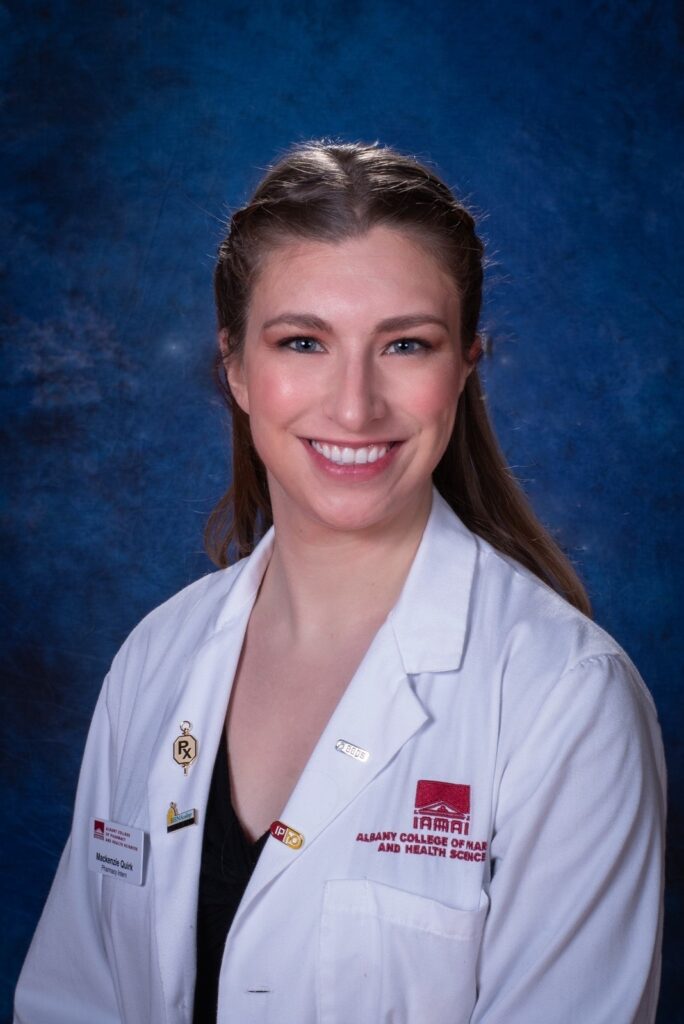 Mackenzie Quirk is an accomplished professional who is excited to be the first ever Global Biomanufacturing Fellow. Mackenzie holds a Master's degree in Pharmaceutical Sciences and is pursuing a PharmD from Albany College of Pharmacy & Health Sciences, Albany, NY. She graduated summa cum laude from Siena College, Loudonville, NY, with a Bachelor's of Science degree in Biology and minors in both Chemistry and Spanish. Her research experience includes a Master's thesis titled "Assessment of the in vitro Efficacy of 5-Aminolevulinic acid in Combination with Methotrexate: A Potential New Therapy for the Treatment of Psoriasis," in addition to undergraduate organic chemistry research that has been published in the journal of Bioorganic and Medicinal Chemistry.
Mackenzie has held various leadership roles throughout her academic and professional career, including serving as President of AAPS-ACPHS, the Director of the VIP Case Competition for IPhO-ACPHS, and President of Inspire Autism Awareness Club at Siena College. On weekends and holidays, Mackenzie enjoys working as a Pharmacy Intern at Kelly's Pharmacy, Greenville, NY.
Mackenzie has enjoyed a fast-paced year of APPE rotations and endorses the value of a pharmacist in a variety of settings. Growing up in a small town in Upstate New York, Mackenzie appreciates the importance of getting to truly know your patients and making them feel like they matter. She believes that keeping a patient-centered mindset is important for pharmacists in industry, as helping patients remains the end goal for all products and devices in development. Mackenzie is very grateful for the opportunity, and is looking forward to working with Curia, the FDA, and ACPHS to impact systems leading to higher medication quality and safety for a multitude of patients.