The Impact of Nanobiotechnology on the Future of Medicine
January 27, 2021
Presented by: CBET in partnership with Pharmaceutical Research Institute
Moderator: Julian Rosenberg, PhD, Associate Director, CBET
(1:01:20)
Dr. Mousa discussed the utilization of nanotechnology for the development of new nano-carrier systems has the potential to offer improved active targeted delivery.
Targeted delivery of drug incorporated nanoparticles, through conjugation of site-specific cell surface markers, such as site-specific antibodies, aptamer or ligands, which can enhance the efficacy of the anticancer drug and reduce the side effects. Additionally, multifunctional characteristics of the nano-carrier system would allow for simultaneous functiona imaging, therapeutics and monitoring (Theranostics). A summary of recent progress in nanotechnology as it relates to nanoparticles and drug delivery will be reviewed. Additionally, various Nanomedicine approaches for the early detection (predication), prevention and personalized treatment of various types of oncological, hematological and vascular targeting is discussed.
ABOUT THE SPEAKERS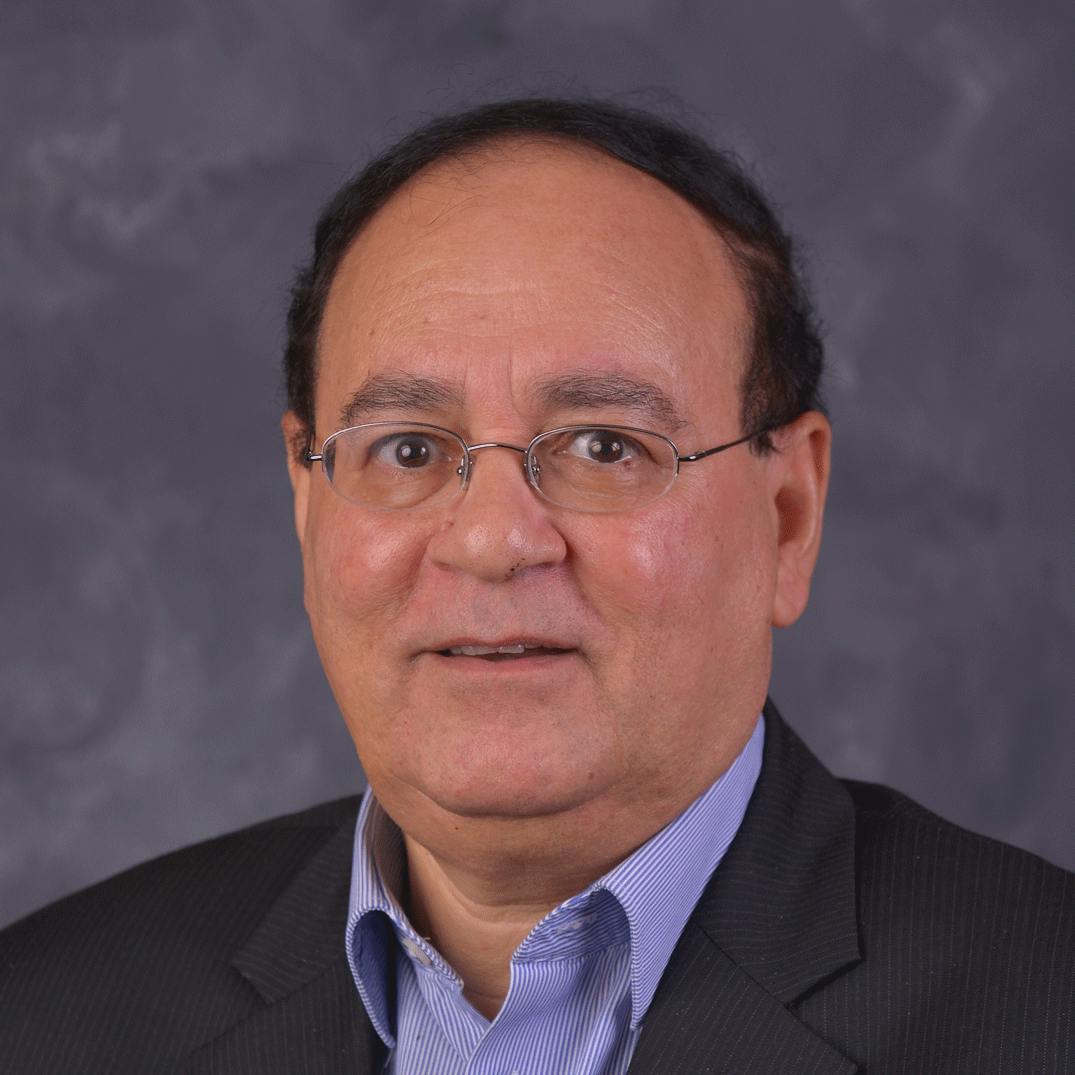 Dr. Shaker A. Mousa
Chairman & EVP
Pharmaceutical Research Institute
Dr. Mousa is a tenured professor of Pharmacology at Albany College of Pharmacy, Executive VP and chair of PRI at Albany, NY. Dr. Mousa is the founder of the Pharmaceutical Research Institute in 2002 and the founders of spin-off Pharmaceutical and biotechnology companies. He held a senior, principal research scientist and a research fellow at DuPont Pharmaceuticals and Imaging Co., DuPont Merck, and DuPont Pharmaceuticals Company for two decades. He held academic appointments of Adjunct Professor in the Department of Medicine, Sol Sherry Thrombosis Research Center, at Temple University, the State University of New York at Buffalo/Albany, Rensselaer Polytechnic Institute. Awarded the 2017 Kuwait Foundation for Advancement in Sciences (KFAS) Laureate for Applied Sciences in Medicine. Awarded in 2018 fellow of the National Academy of Inventors (FNAI), Awarded in 2020 the first Sheikh Zayed International Award in Traditional Complementary and Alternative Medicine (TCAM), in Prophetic Medicines for improved human health and quality of life. In 2020, Dr. Mousa ranked by Stanford ranking to be among the top 2% of globally impactful scientist. His current googles scholar citation 28,500; h-index 85; and i10-Index 435.
Among Dr Mousa's professional accomplishments are his contributions to several patents and to the discovery and development of novel anti-platelet, anti-thrombotic therapies, noninvasive myocardial perfusion, and thrombus imaging agents. His work is reported in over 1,000 peer-reviewed publications and holds over 400 US Patents and International Patents. His early work in Neuropharmacology involved the biochemical and pharmacological interplay between hormonal and neuronal factors in pain modulation. He contributed to the discovery and development of FDA approved products / clinical candidates: CardioliteR, Roxifiban (Anti-platelet / Anti-thrombotic agent for the prevention and treatment of coronary, carotid and peripheral artery thromboembolic disorders). Involved in the discovery of novel site directed anti-avb3 tumor radiotherapy and imaging. He is also involved in the discovery of novel pharmacological aspects of heparins and non-anticoagulant heparin derivatives. He contributed to the advancement of several key concepts including: the synergistic benefits of GPIIb/IIIa antagonists in combination with thrombolytic; the role of integrin alpha5/beta1 in angiogenesis and bacterial invasion of human host cells, the role of fibrinolytic components such as kininogen in angiogenesis. He established state of the art Pharmaceutical Research Institute focusing on translational research in Drug Discovery and Drug Development. The Institute utilizes various forms of enabling technologies ranging from biotechnology, nanotechnology, stem cells, drug design, high throughput screening, formulation, drug delivery, pharmacokinetic, Pharmacodynamic, and Pharmacogenomic.
Dr Mousa received a Ph.D. in Pharmacology from Ohio State University in Columbus, Ohio, completed postdoctoral research in Cardiovascular Pharmacology at the University of Kentucky in Lexington, Kentucky, and earned his MBA from Widener University in Chester, Pennsylvania. He is a Fellow of the American College of Cardiology (FACC), a Fellow of the National Academy of Clinical Biochemistry (FACB), a fellow of the American Heart Association (FAHA), and a fellow of the National Academy of Inventors (FNAI). He is a member of several national and international societies and serves on several NIH study sections, DOD, and other funding agencies. In addition, he is an editor-in-chief and serves on the editorial boards and reviewer for several high impact scientific and medical journals.