The process may be the product, but it's people who enable success.
The Stack Family Center for Biopharmaceutical Education and Training (CBET) offers biomanufacturing training programs for people to advance their careers and for companies to grow. Open enrollment programs are standardized and available for individual or group registrations. Customized programs are designed by CBET faculty in partnership with companies to address their specific training needs, such as accelerating the onboarding of new employees or to enhance the skills of their existing teams.
Given the complexities of biomanufacturing processes, regulatory demands, and the tremendous cost of batch failures, CBET provides a risk-free environment for people to learn new skills, working hands-on with live bioprocesses, without putting product at risk.
2021 Open Enrollment Programs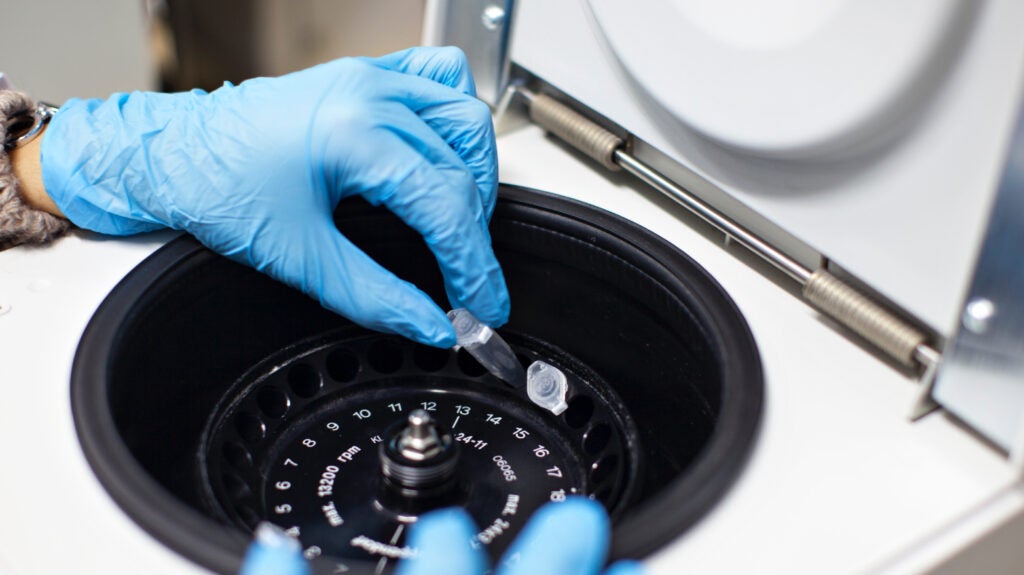 Principles of Biomanufacturing for Pharmacists and Health Science Professionals
This course is designed for pharmacists and health science professionals seeking to learn the fundamentals of biopharmaceutical product development and biomanufacturing, spanning upstream and downstream processing, QA/QC, and regulatory guidelines. The program covers the basics of upstream processing utilizing microbial and mammalian cell systems, including cell line development, growth kinetics, media formulation, and scale-up strategies. The downstream portion of the course will cover separation and purification of biologics and the systematic approach to industrial scale application of cell disruption, centrifugation, micro/ultrafiltration, and process chromatography. Quality control topics will include product- and process-related impurity and potency issues in the production of biopharmaceuticals. Emphasis will also be placed on the regulatory aspects of bioprocessing, covering current good manufacturing practices (cGMP) and validation issues. The lecture component of the course is planned for flexible online delivery that is accessible to working professionals, while the hands-on laboratory component will be offered during three days of condensed work at the center. Pharmacists will benefit from this comprehensive course by attaining the skills and knowledge of key facets of biomanufacturing required for employment in the biopharmaceutical industry.
Course will be delivered through a combination of online lectures and in-person labs.
August 3 – September 9, 2021 – Online Lectures
Tuesdays & Thursdays, 6-8PM EST
September 20 – 22, 2021 – In-person laboratory session @ CBET
Tuesday – Thursday, 8AM – 5PM EST
Microbial Fermentation: Upstream
This course will emphasize laboratory work on generation of recombinant strains of microorganisms using molecular biology techniques; microbial growth and bioprocessing, scale-up strategies, and the engineering design aspects of fermentation vessels (including kinetics, mixing, aeration, and mass transfer). Advances in fermenter design, fermentation regimes, and process analytical technology tools will be introduced to ensure that participants are aware of the possibilities for upgrading their current designs. Process intensification techniques and strategies, design of experiment, strain screening, media and growth optimization will also be covered. The course also covers the interface between upstream and downstream processing and optimization of an entire process through troubleshooting. Aspects of recombinant vaccine production will also be covered.
August 24 – 27, 2021
Cell and Gene Therapy
September 21 – 23, 2021
Mammalian Cell Culture: Upstream
This course will emphasize upstream processing of mammalian cell culture systems. Participants will gain experience culturing suspension cells heavily utilized for therapeutic protein production as well as anchorage-dependent cells utilized for vaccine manufacturing (e.g., CHO and Vero, respectively). Batch, fed-batch, and perfusion cultures will be discussed. Emphasis will be placed on process design (including cell density and cell viability optimization strategies), scale-up strategies, media optimization, quality control, and error prevention for risk mitigation. The regulatory aspects of cell culture utilization for production of biologics, including vaccines, will be addressed. In addition, principles of insect cell culture and baculovirus expression system for production of biologics will be covered.
October 18 – 22, 2021
Separation and Purification of Biological Products: Downstream
This four-day intensive course will cover all aspects of protein product separation and accompanying purification strategies during downstream processing of both microbial and mammalian biologics, using advanced techniques and the latest equipment. Theoretical knowledge from lectures will be applied in the laboratory sessions. Cell disruption, centrifugation, filtration, chromatography, and quality aspects of the final product will be addressed through hands-on training. Functional activity assays, high-throughput proteomics, and protein characterization by UHPLC/Mass Spectrometry will also be covered.
November 9 – 12, 2021
Process Analytics Technology and Quality by Design in Biomanufacturing
Coming in 2021
Stay Informed
Be the first to know about new Workforce Training programs and all the latest info on how the Stack Family Center for Biopharmaceutical Education and Training is powering the careers of students and the future workforce needs of biotech companies.