The process may be the product, but it's people who enable success.
The Stack Family Center for Biopharmaceutical Education and Training (CBET) offers biomanufacturing training programs for people to advance their careers and for companies to grow. Open enrollment programs are standardized and available for individual or group registrations. Customized programs are designed by CBET faculty in partnership with companies to address their specific training needs, such as accelerating the onboarding of new employees or to enhance the skills of their existing teams.
Given the complexities of biomanufacturing processes, regulatory demands, and the tremendous cost of batch failures, CBET provides a risk-free environment for people to learn new skills, working hands-on with live bioprocesses, without putting product at risk.
Discounts are available for ACPHS alumni. Visit acphs.edu/alumni/cbet-alumni-discount for more information.
Open Enrollment Programs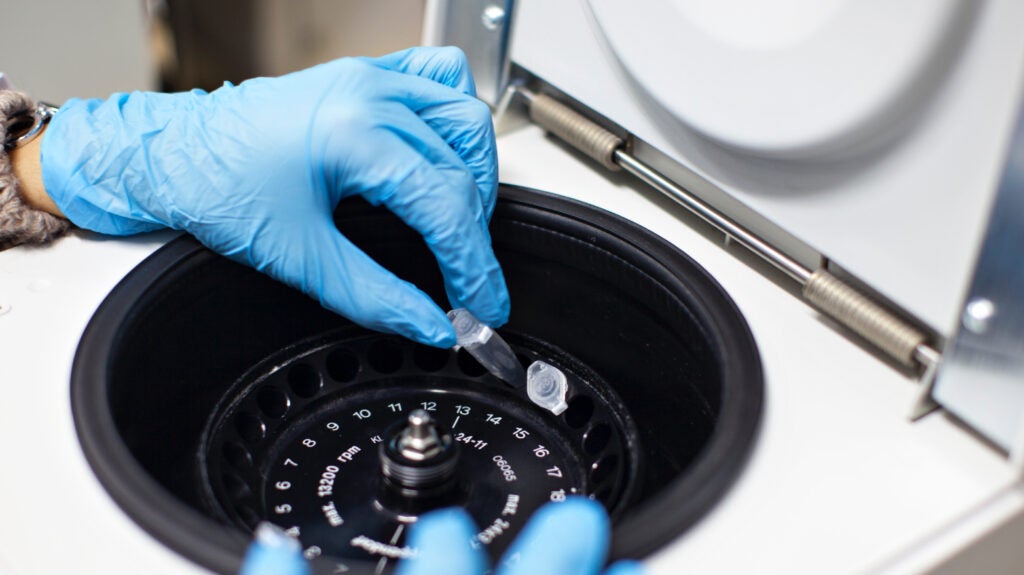 Mammalian Cell Culture
This intensive, hands-on training course will offer a comprehensive overview of upstream processing of mammalian cell systems utilized by biopharmaceutical companies today. Through a combination of morning lectures and afternoon laboratory experiments, participants will gain real-world experience in culturing and subculturing techniques for both suspension and anchorage-dependent cells. Emphasis will be placed on process design including cell density and viability measurements, scale-up strategies, media optimization, quality control, error prevention for risk mitigation, and more.
October 30 – November 3, 2023
February 27 – March 1, 2023
Principles of Biomanufacturing
Interested in transitioning to an industry career? Looking to expand your knowledge of biopharmaceutical product development and manufacturing? Seeking more knowledge relevant to your work with patients? Adding more skills to your professional profile?
This course is for you.
Industry experts lead the course with interactive lectures, case studies, and personal insight. The optional hand-on experience allows practical application in an industry simulated environment.  You'll learn the fundamentals of biopharmaceutical product development and biomanufacturing, spanning upstream and downstream processing, QA/QC, and regulatory guidelines. The lecture component of the course is planned for flexible online delivery that is accessible to working professionals, while the hands-on laboratory component will be offered during three days of condensed work at CBET.
Dates: TBA
Microbial Fermentation
This training program will emphasize lectures and laboratory work on advances in fermenter design, fermentation regimes, and process analytical technology tools. Process intensification techniques and strategies, design of experiment, strain screening, media and growth optimization, recombinant vaccine production will also be covered. Emphasis will also be placed on the interface between upstream and downstream processing and optimization of an entire process through troubleshooting.
Dates: TBA
Separation and Purification of Biological Products
According to a number of industry studies, biopharmaceutical manufacturers have great difficulty hiring professionals for downstream work. This downstream training program in separation and purification can strengthen the skills of current employees as well as offer a knowledge pathway to others who could join your team.
This course covers all aspects of protein product separation and accompanying purification strategies during downstream processing of both microbial and mammalian biologics, using advanced techniques and the latest equipment. Theoretical knowledge from lectures will be applied in the hands-on laboratory sessions.
Dates: TBA
Quality by Design & Process Analytical Technologies
Application of Quality by Design (QbD) methodology for product commercialization and incorporation of Process Analytical Technology (PAT) is increasingly becoming the standard business practice at biopharmaceutical and biotechnology companies.
QbD elements such as Critical Quality Attributes (CQAs), Critical Process Parameters (CPPs), and Control Strategy are also required by US, EU and other regulators to be presented in a regulatory dossier to demonstrate that a product will be safe and effective.
This dossier also should demonstrate that the product can be consistently produced over its life cycle. PAT is enabling next generation control strategies and continuous manufacturing.
This course will take attendees through the journey of classroom presentations and case studies so that they will be prepared to participate in QbD related activities related to a biotech product.
Dates: TBA